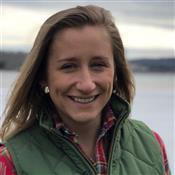 Edit in profile section
Cassie Runs (Another) Marathon // Donate to Partnership for Drug-Free Kids
Cassie Kling
Hello! First and foremost, thank you for checking out my fundraising page + considering a donation!

I'm running the NYC Marathon in November to benefit the Partnership for Drug-Free Kids, a nonprofit organization, and tbh, I need your help!

The opioid epidemic is serious + affects people everywhere, and the Partnership for Drug-Free Kids provides resources and services for families struggling with substance abuse. I chose to raise money for the Partnership for Drug-Free Kids because of the ongoing drug abuse crisis, and its relation to the local nonprofit my mom has been running in Florida for more than 10 years. Dang!

Please consider a donation in any amount that you can to help families in their darkest hours. Thank you so much for being the love + light that you are!

Partners for Hope raise critical funds on behalf of the Partnership for Drug-Free Kids, the only nonprofit organization dedicated to helping families struggling with their son's or daughter's substance use. Every dollar raised on behalf of the Partnership will ensure that their free, family support resources, including a Parent Helpline , one-to-one Parent Coaches, online tools and community education programs, can reach those who need them most. Please consider donating to this fundraiser and sharing this page.